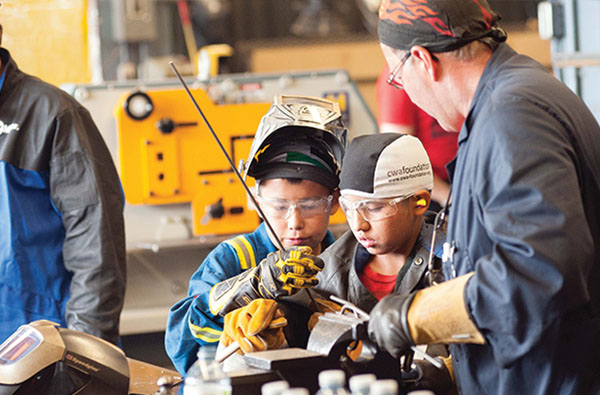 Canadian Welding Association Foundation
At Bob Dale Gloves, we lend a helping hand to the Canadian Welding Association (CWA) Foundation and its Mind Over Metal Camps. Since the program's inception in 2014, we have partnered with the organization by donating welding gloves to students.
Targeting youth ages 12 to 15, Mind Over Metal camps change the perceptions of teens and their parents about careers in welding. Hands-on learning builds confidence and self-esteem, giving many youth a reason for continuing onto post-secondary education.
Welding has captured their attention and provided a focus for their future. The CWA Foundation aims to bring more skilled welders into the workforce, who contribute to public safety and enjoy a rewarding career path.
Robin Hood Association
As a proud supporter of the Robin Hood Association, we share their vision of a community where people with disabilities are empowered to live, work, and play.
The Robin Hood Association is a registered nonprofit committed to excellence in helping individuals with disabilities achieve their personal best and experience a quality lifestyle.
Growing steadily since 1963, they are the primary provider of services to children and adults with disabilities in Sherwood Park, Fort Saskatchewan, and surrounding areas. Currently, the Robin Hood Association serves approximately 300 adults and 350 children and their families.