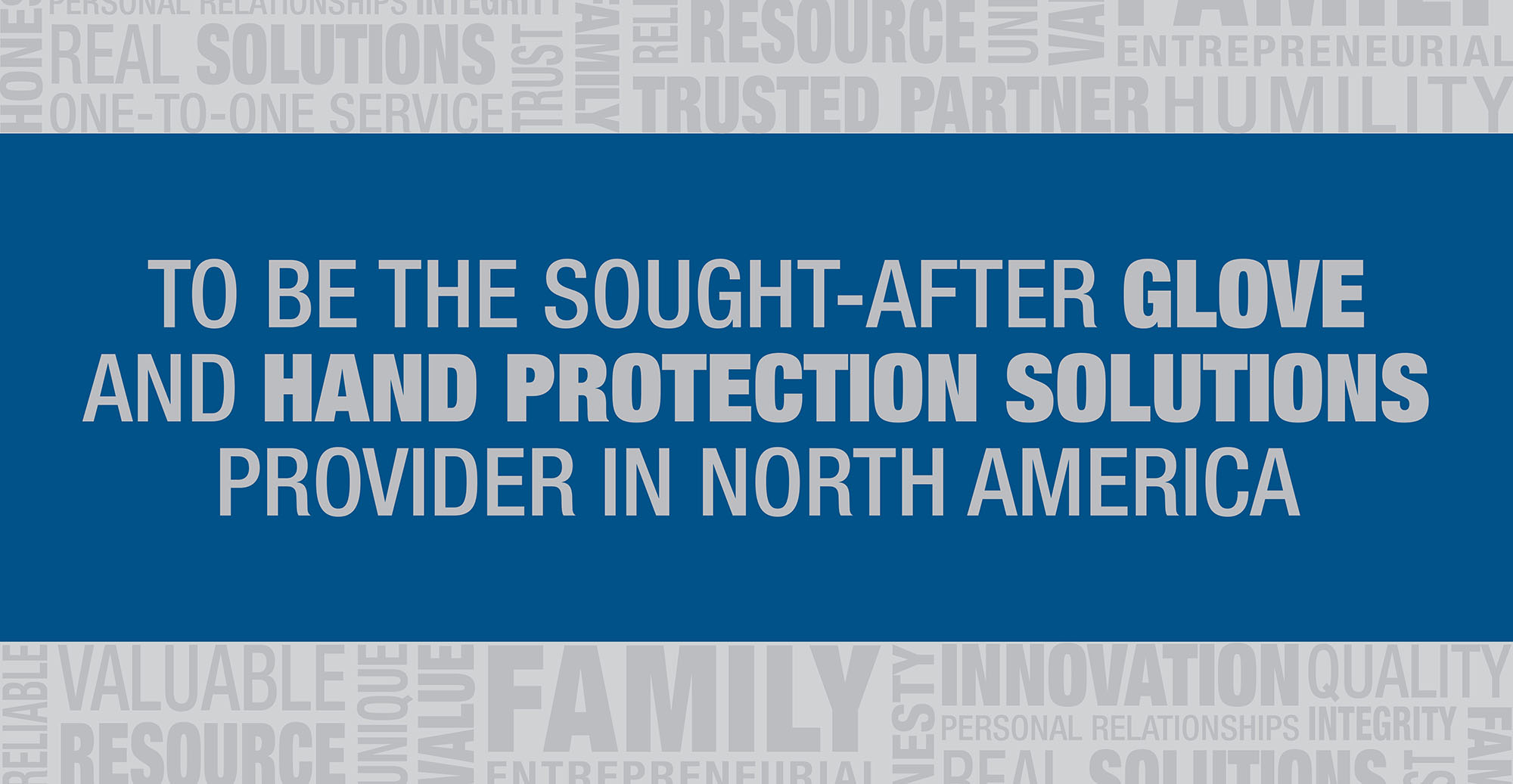 Mission Statement
"To be the sought-after glove and hand protection solutions provider in North America."
The right solution for the task at hand
Our quality-crafted work gloves and apparel help workers get the job done safely, allowing businesses to focus on what they do best.
We know choosing the right PPE can be complex. That's why we bring a hands-on approach, guiding you toward the solutions you need to be successful.
From our customers to our suppliers, we treat each relationship as a true partnership, offering experienced advice for the hazards you face. Whether it's providing rigorous on-site safety inspections or third-party testing, we manufacture and supply the most appropriate safety solution for the job.
Because with the right hand protection solution, you can handle anything.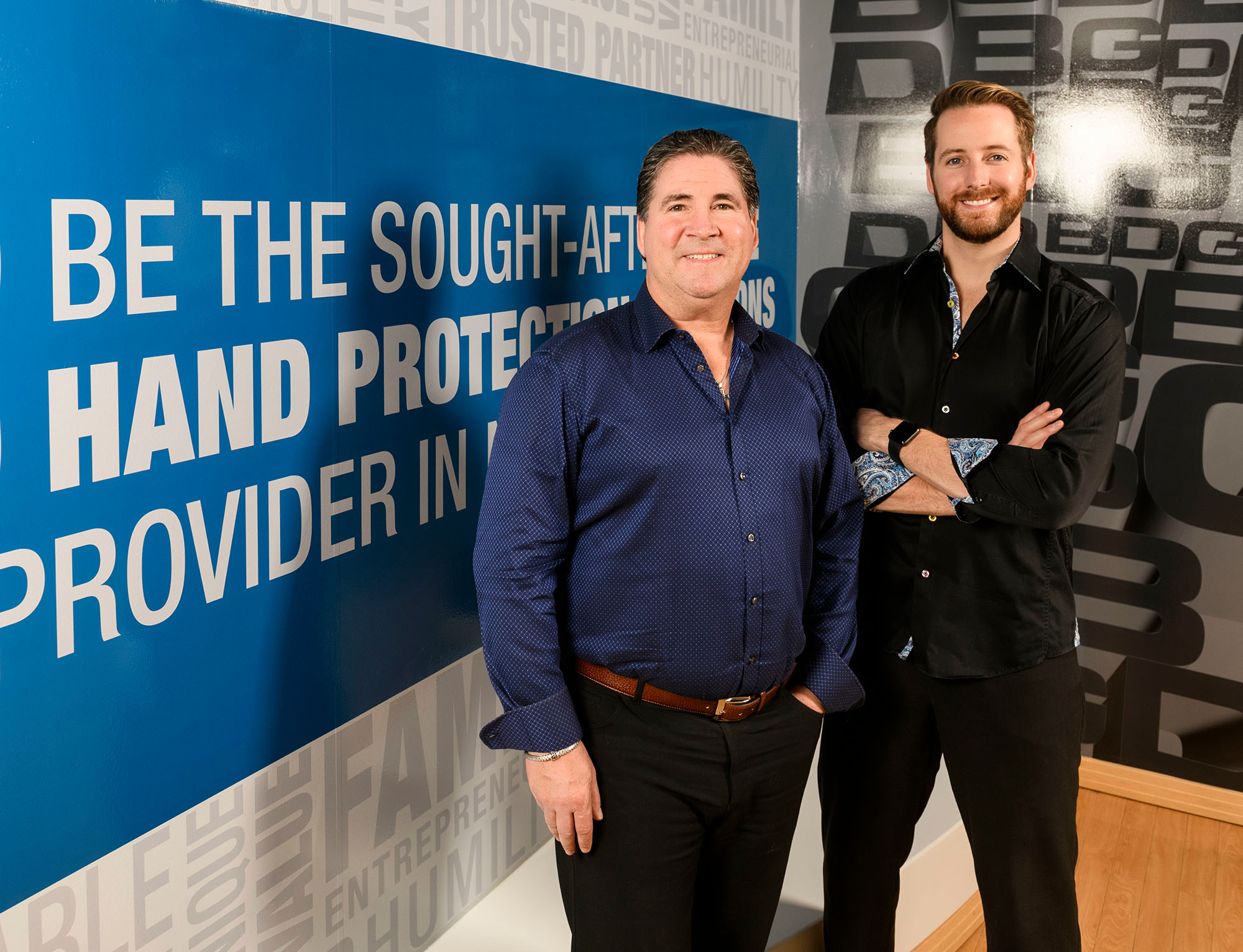 Four decades of dedication
From our President, Denis Dale:
"At BDG®, we treat everyone as an extension of our family."
Since 1981, we've supplied highly durable and safe work gloves for a variety of industries, including the construction, energy, automotive, retail, oil and gas, enforcement, forestry, manufacturing, mining, and utility sectors.
We're proud to be a North American manufacturer and importer with a focus on workplace safety and product quality. We don't just sell safety gloves and PPE—we create custom solutions grounded in trust and expertise.
Because we're a family-owned business, our values have always energized everything we do. While BDG® has grown over the decades, each of our team members embodies the ethics and culture that have made us strong from the beginning.
And we continue to push ourselves forward to this day.
We Value
Integrity
Honesty
Innovation
Trust
Humility
We Deliver
Quality
Unique Value
Real Solutions
Personal Relationships
One-to-One Service
We Strive to Be
Trusted Partner
Valuable Resource
Entrepreneurial
Family
Reliable